LET´S GO 3 WORKBOOK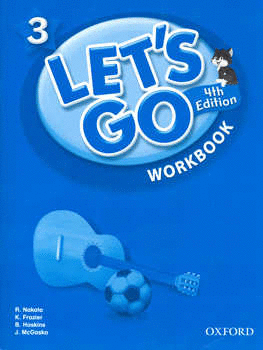 Ficha técnica

Editorial:

Materia

ISBN:

978-0-19-464322-1

Disponibilidad:

Disponible en 2 semanas
Millions of children around the world have learned to speak English through the truste methodology of LET´S GO:
Conversations and question-and-answer practice get children talking from the very beginning.
Interactive songs and chants by Carolyn Graham bring classrooms to life.
New Phonics and reading lessons help children learn to read fluently.
New Fun phonics chants and drum tracks improve pronunciation and intonation.
New communication games give children many more opportunities to use English with confidence.