TEORIAS DE LA PERSONALIDAD. DEBAJO LA MASCARA
SOLLOD, ROBERT N. MONTE, JOHN P.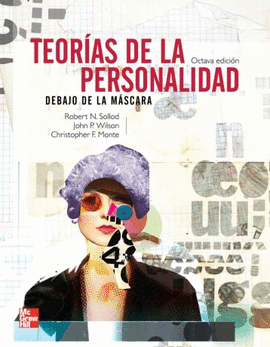 Ficha técnica

Editorial:

Materia

ISBN:

978-970-10-7276-9

Disponibilidad:

Disponible en 2 semanas
Beneath the Mask presents classical theories of human nature while emphasizing the theorist's progression of ideas. The eighth edition continues to discuss the ideas of personality theorists developmentally. This account of personality theory incorporates the personal origins of ideas to highlight the links between the psychology of each theorist and that theorist's own psychology of persons. It also explores how the personal histories, conflicts, and intentions of the theorist entered that thinker's portrait of people.